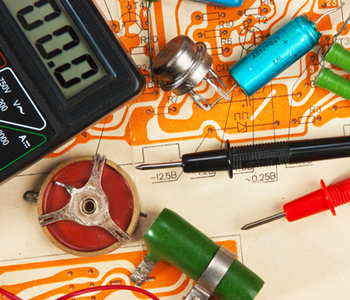 DeVore Technologies International's Associates are experts in their fields and will provide you with the experience you need to succeed. Engineers with experience in their field are difficult to find. Quality Systems Development and Product Certification are our core competencies. We are up to date with the latest information on certification. Regulatory bodies use DTI as consultants in areas where they lack a particular expertise. You get real life experience from DTI. We are Industry Specialists and we know how to get to a viable solution.
Meet Your Product's Time to Market and Audit Dates
Our clients have expressed that they lack the internal resources or can't afford to pull employees off other projects to participate in product certifications or upcoming product or quality audits. We strive to meet our Client's timelines to overcome the risk of not completing audits on time or getting your product to market in a timely manner.
Cost Effective
DeVore Technologies International will lay out a proven path for your company. We will take on the challenge and make things happen, enabling you to be assured that all that can be done will be done just how you want it to be. This can save you thousands of dollars and provide the ROI you are hoping for. We have guided hundreds of companies, in all facets of technologies in business, Quality System Development, Product Certifications, CE, UK, Potentially Explosive Atmospheres and more. In the process of developing the strategy for success for the project we save you cash by making sure that only the needed tests are performed for your products and avoid tests that are not needed. Quality systems are designed to complement your business systems reducing operational costs and expensive over design of a system.
Your Satisfaction is our Goal
Our experience goes beyond education and training by adding in actual processes that have worked over and over again. This is what we call the proven path. Our primary goal is to help you succeed. Our drive is your satisfaction. We are sensitive to your time to market and will provide direction to reduce that time enabling your company's cash flow to increase. We make you the winner by being part of your Team.
DeVore Technologies International Attributes
Integrity
Experience
Knowledgeable
Provide Innovative Solutions
Tie Technology & Business together
Provide Solid Solutions
We have Over 35 years of Technology & Business Experience
We are Cost Sensitive to you as the clients
Results of being a DeVore Technologies International Customer
Faster Time to Market
Money Saved
Peace of mind
"Spot-On" Solutions
An extension of Your Team
Ongoing Support After the Project is Completed with Little or No Cost Impact
Positive Results
There can be many potential pitfalls along the way, many of which can be quite expensive if not handled properly.
Staff Qualifications
DeVore Technologies International's Associates are experts in their fields, providing you with the experience to get the job done right the first time. Quality Systems and Product Certifications are our core competencies. We are up to date with the latest National and International certifications from Notified Bodies, regulatory bodies, and industry guidance.
Provide for Quality Certification Training, specializing in European CE and UK markings. Evaluations of product used in Potentially Explosive Atmospheres for European ATEX/IECEx and US and Canada Hazardous locations, and OSHA/NRTL Regulatory Marking evaluations and certifications
We have provided seminars for Colleges, Departments of Export and the International Trade Associations on the subjects of CE, UK, UL and CSA product compliance and more
Over 35 years of experience in the Electronics, Electro-Mechanical and Quality Engineering, Project Management, and Manufacturing Engineering.
Speakers at various Department of Export and Commerce meetings – local and nationally and the Charlotte World Trade Association
Extensive experience with numerous product development projects, RF power measurement, setting up companies in China, England and Germany, Quality Auditing, and National and International Business Development